Back to Event Calendar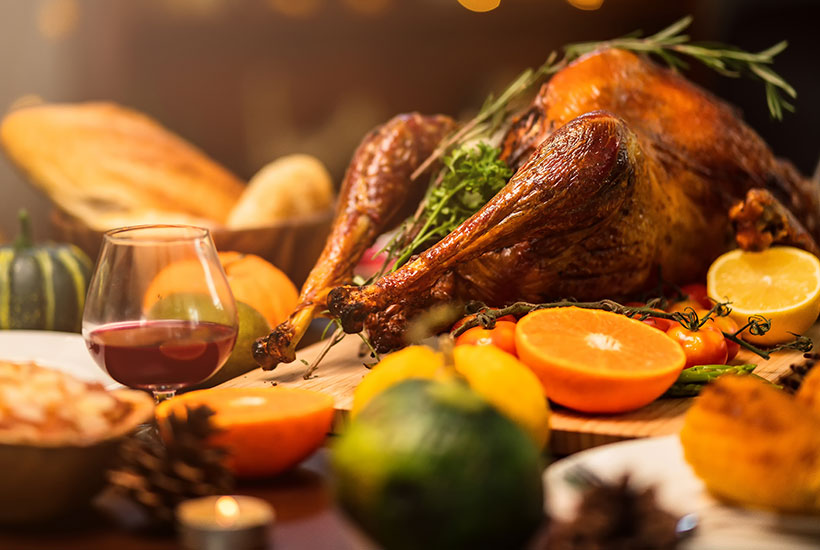 Edinburgh Hall
Thanksgiving Dinner To Go
November 23 | 11:00 AM - 1:00 PM
Celebrate Thanksgiving with the ultimate convenience and flavor. Our Thanksgiving Dinner To Go is your ticket to a remarkable holiday meal without the stress of prep work. Whether you're a guest, a member, or part of the public, we welcome you to savor this delightful offering.
2-6 guests (turkey breast only) | 6-12 guests (whole turkey) | 32.00 per person*
Pickup at the Edinburgh Hall from 11:00 am to 1:00 pm.
To reserve your Thanksgiving Dinner To Go, please call us to place your order at ph: 727.942.5519.
MENU
Chilled Local Pink Shrimp Cocktail
fresh citrus, cocktail sauce, mignonette, horseradish
Garden Salad
greens, cucumber, organic tomato
Butternut Squash and Wheat Berry Salad
toasted almonds, dried figs, grilled rapini, navel orange vinaigrette
Apple and Cranberry Salad
spinach, walnuts, champagne vinaigrette
Herb-Rubbed Turkey
natural pan gravy, cranberry sauce, cornbread stuffing, roasted autumn root vegetables, garlic mashed potatoes, horseradish cream
Desserts
Cinnamon-Spiced Pumpkin Pie
OR
Apple Pie with Whisky Cream
*price not inclusive of taxes and fees.