Innisbrook Fitness Center
---
Open Monday - Friday | 6:00 am - 6:00 pm
Saturday and Sunday | 7:00 am - 3:00 pm
Innisbrook Fitness Center is ready for those who want to rejuvenate, re-energize, tone up, or start a new workout routine. The 4,800 square-foot facility features elliptical machines, exercise bikes, treadmills, and free weight equipment. Some of the class offerings at the Fitness Center include Body Sculpting, Pilates, Yoga, and Aqua Aerobics. We also offer personal training!
Use of the fitness center is complimentary to guests and members. Guests wishing to use the facilities must be at least 14 years old (14-17 must be accompanied by an adult).
For a more casual workout, or just for fun, basketballs and volleyballs are available at the Tennis Center. And after a great workout, consider a relaxing massage or take advantage of the saunas available at the Island Clubhouse, as well as outdoor Jacuzzis at the Island, Copperhead, and Loch Ness Pools.
---
FITNESS CLASSES
Please call the Fitness Center at 727.942.5272 to reserve your spot in class.

*Time and classes subject to change.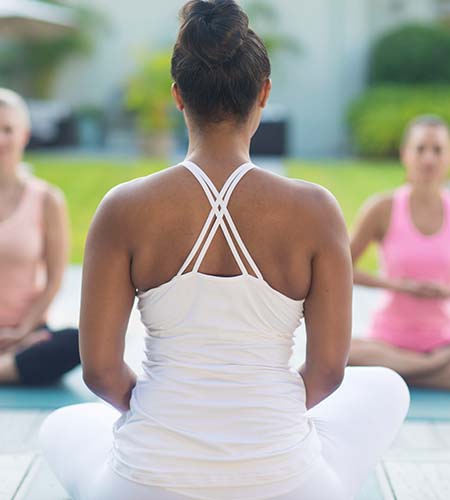 BODY SCULPT
Sculpting, not building. The bulk is the focus for this 45-minute class which works multiple muscle groups throughout the entire body using light hand weights and resistance bands.
Monday, Wednesday, and Friday 9:15 AM | $15 per class
PILATES REFORMER
Attain total body conditioning moving from one exercise to another while adding a cardio workout from fusion. Participants must register ahead of time for this 45-minute class.
$25 per class | Monday 11:30 AM | Tuesday 8:30 AM, 11:00 AM | Wednesday 11:00 AM | Thursday 8:30 AM, 11:00 AM | Friday 11:30 AM
YOGA & GENTLE STRETCH | AVAILABLE UPON REQUEST
Yoga is a form of exercise that has been around for 5,000 years. This yoga class consists of breathing, gentle stretching; smooth-flowing moves, balance, and core strengthening. This mind, body, and spiritual exercise experience is a 45-minutes class.
$15 per class
AQUA BLAST | AVAILABLE UPON REQUEST
Aqua blast is not just a dip in the pool, but an effective and safe way to get your body in shape. Beginning with a warm-up and slowly moving into cardio moves, ending with an upper-body workout. Individuals are able to work at their own pace in this 45-minute class.
Monday - Friday 11:30 AM | $15 per class
GOLF FITNESS | AVAILABLE UPON REQUEST
PERSONAL TRAINING | AVAILABLE UPON REQUEST
Please ask at reception for more details or call Lynn Colombo at 727.580.3464.
GROUP CLASS
$15 per class or $50/month unlimited for members | $80/month unlimited for guests
PILATES
$25 per class or $125 for 8 Pilates classes and unlimited group classes (8 Pilates classes used within 2 months or forfeited)
Weekend classes available upon request.
PERSONAL TRAINING
The mission of the Exceed Personal Training Program is to educate and motivate individuals to achieve their fitness goals through personalized instruction and guidance designed to enhance results and provide improved quality of life.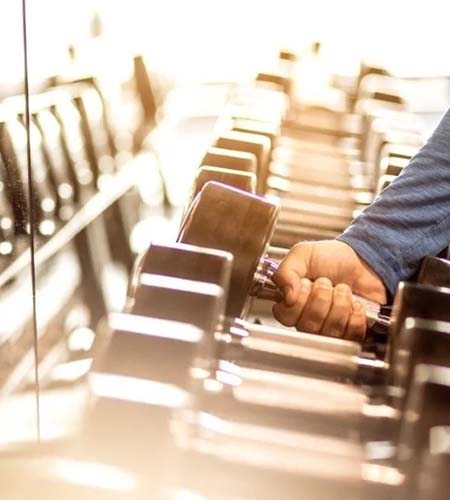 EXCEED FOUNDATIONS PROGRAM | $50
An introduction to your personal fitness program. Includes 2 sessions with a certified personal trainer, a full fitness assessment, introduction to proper form and use of equipment, 1/2 hour training session, and results based training consultation.

PRIVATE ONE-ON-ONE | 1 HOUR
A traditional full hour of individualized personal training during each session.
1 / 5 / 10 / 20 sessions | $60 / $275 / $500 / $900
EXPRESS ONE-ON-ONE | 1/2 HOUR
Designed for those individuals who are looking for an intense workout of shorter duration. A perfect fit for anyone with a tight schedule.
1 / 5 / 10 / 20 sessions | $40 / $185 / $340 / $620
PARTNER TRAINING
Are you looking for the opportunity to train with a friend? Partner training has proven to increase commitment to a fitness regimen.
1 / 5 / 10 / 20 sessions | $85 / $400 / $750 / $1400
Please Note:
Packages are non-transferable and non-refundable
Packages expire 3 months after the date of purchase
Sessions are priced from the time the appointment was to begin
Scheduled appointments must be cancelled 24 hours in advance
For more information about personal training and to reserve your spot, please contact Lynn Colombo at 727.942.5272.