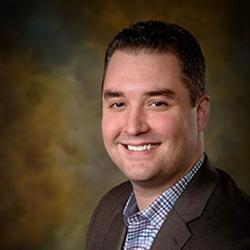 Darin Riggio
DIRECTOR OF SALES & MARKETING
Darin Riggio is the Director of Sales & Marketing at Innisbrook, A Salamander Golf & Spa Resort. With more than a decade of hospitality leadership experience, Darin directs property-wide sales and marketing efforts overseeing all golf and group sales, as well as catering and revenue management. Darin earned a bachelor's in hospitality management from Lynn University in Boca Raton, FL. He is also a certified hospitality sales professional as recognized by the American Hotel & Lodging Educational Institute. Before joining Innisbrook, Darin served as Resort Sales Director at Disney Meeting & Events and has also worked in sales and marketing leadership roles for several hotels and resorts across Florida, including Reunion Resort, PGA National Resort & Spa, Fontainebleau Miami Beach, and Hyatt Regency Coral Gables.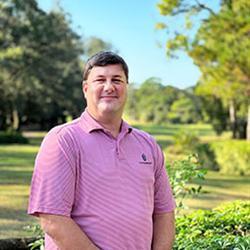 Craig Cochran
SENIOR SALES MANAGER
Craig joined the Innisbrook team in September of 2021. With over 20 years of experience in the hospitality industry, Craig brings a wealth of knowledge to the resort. He graduated from James Madison University in 1999 with a BS in Recreation & Leisure Studies. After graduating, he worked for 2 internationally renowned tradeshow production companies, Discover the Palm Beaches, the Boca Raton Resort & Club, and most recently, PGA National Resort & Spa. Craig's attributes his success to anticipating his client's needs and providing a seamless experience for his clients. Craig enjoys spending time with his 4 children and discovering Florida's hidden gems.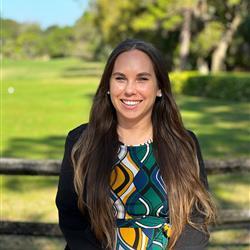 Michelle Au
GROUP SALES MANAGER
Michelle Au brings a plethora of knowledge and experience to the team as she has worked in trade show services, AV sales, corporate meetings, and many more facets of the event and hospitality industry. She graduated from Rosen College of Hospitality Management with a BS in Event Management and jumped into planning events right after graduation. Michelle has recently accepted her new role within the team, as a Group Sales Manager and she is excited to help interested conference groups! In between planning, Michelle likes to train for running races and hanging out with her two dogs.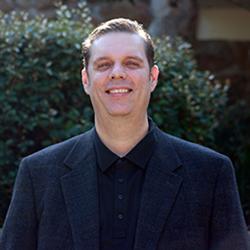 Tim Thompson
SENIOR GOLF SALES MANAGER
With a focus on customer service, Mr. Thompson joined the Salamander family in February 2007. Tim has been in the golf industry for over 30 years and in Hospitality for nearly 17 years. Tim's focus is on ensuring the success of each and every group's program. Tim has the proven ability to create unique member, junior and guest experiences using innovative and dynamic programs. Tim enjoys spending time with his kids swimming, traveling, and attending local sporting events.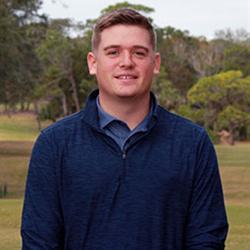 Billy Oosting
SENIOR GOLF SALES MANAGER
Billy serves as a Senior Golf Sales Manager at Innisbrook Resort specializing in Golf Tournaments and Day Golf Groups. With 10 years of experience in the golf industry, Billy brings plenty of knowledge and passion to the Innisbrook team. Before joining Innisbrook, he spent time working at some notable facilities including Medinah Country Club in IL. Most recently, Billy served as the assistant golf professional of Innisbrook's Copperhead Course; He took on his new role in 2017. Billy enjoys playing golf with friends and clients, kayaking, and rooting for his Detroit sports teams.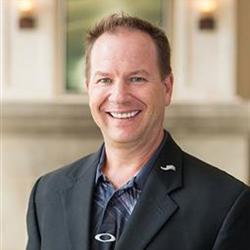 Eric Carlson
SENIOR GOLF SALES MANAGER
Eric is the newest member of our team but an amazing asset. As an experienced National Sales Manager with a demonstrated history of working in the hospitality industry, Eric is here to handle the Midwest, Southeast, and European markets. With over 20 years of experience in the hospitality industry, this native of Rockport, MA is ready to create a memorable experience for your group golf outing, charity/celebrity tournament, or incentive trip. Prior to joining the Innisbrook team, Eric was a National Golf Sales Manager for Reunion Resort and Hammock Beach Golf Resort. He was also part of the opening team for the Omni Orlando Resort at ChampionsGate, serving as their Golf and Corporate Sales Manager.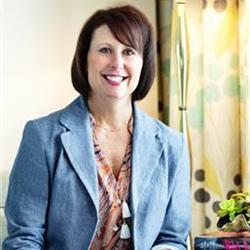 Jessica Pearson
DIRECTOR OF CATERING & CONFERENCE SERVICES
Jessica Pearson is the Director of Catering and Conference Services at Innisbrook, A salamander Golf & Spa Resort. With over 25 years of hospitality leadership, Jessica focuses her efforts on creative food and beverage planning, wedding detailing, and corporate group experiences. Jessica earned her Bachelor of Science degree in Hotel, Restaurant, and Institutional Management from Iowa State University. Jessica's previous roles were with well known organizations such as The Ritz-Carlton, Marriott, Wyndham Vacation Ownership and Wyndham Grand Hotels.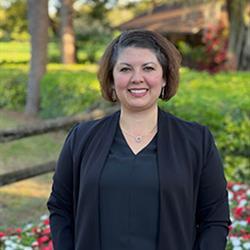 Sarah Collins
Senior Catering Sales Manager
Sarah is very new to the Innisbrook team and Florida but is no stranger to the hospitality industry. Her experience spans three states, a handful of properties, and over 20 years in the industry. Sarah is committed to providing outstanding customer service and has a proven track record of managing terrific events of all sizes. Sarah enjoys being with her family, doing projects in her house, and being outside on her time off.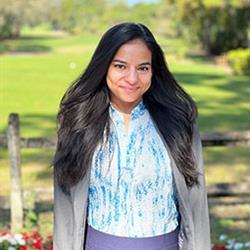 Elise Perez
Catering Sales Manager
Elise Perez serves as Catering Sales Manager at Innisbrook Resort and Spa. Elise brings almost a decade of experience and wide range of knowledge of the hotel and hospitality industry. She is familiar with a variety of outlets with previous roles at well-known organizations such as Wyndham Destinations, the St. Regis, and Opal Sands Resort. She worked within the industry through and following graduation, receiving a Bachelor of Science from Georgia Institute of Technology. Elise has recently joined the Innisbrook team and is excited to help created beautiful memories and assist in creating seamless programs. When not assisting her clients, she enjoys spending time with her many pets and loves all things aquatic- from scuba diving to assisting marine biology research.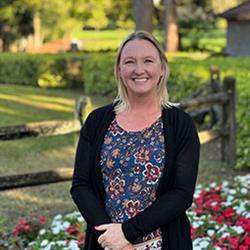 Jennifer Graber
Conference Services Manager
Jennifer Graber is the Conference Services Manager at Innisbrook A Salamander Golf & Spa Resort. She has over a decade of experience in the hospitality industry ranging from operations, sales to event planning. Jennifer joins us as an Army Veteran. Her previous roles were with the beautiful resorts along the Gulf Coast Beaches, such as The Don CeSar, The Sandpearl Resort, and Opal Sands Resort. She earned her Bachelor of Science degree from Florida International University in Hospitality Management.